We help intended parents with their search to find an egg donor. Our egg donor database is comprised hundreds of bright, young women looking to help families. Please reach out to us if you need assistance. To learn more about how we can help you with your search to find an egg donor, CLICK HERE.
Register to review our egg donor database.
Below you'll find our most recently added egg donors. If you haven't yet set up a profile for our new egg donor database, clicking through to any of the links below will prompt you to create a login if you haven't done so already. Once you're logged in, enter the donor number to search for donors featured below.  | View our egg donor database here.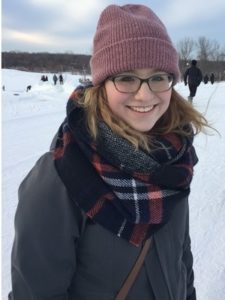 Donor 45286 – Mckinley Mckinley is a graduate of Macalester College who enjoys reading, writing short stories, playing the piano, and going to the gym with her mom. She describes herself as friendly, intelligent, compassionate, and ambitious. She is quick to laugh, and is always ready with a kind word or an encouraging smile.  This is her message to intended parents: "First, I'd like to say thank you for trusting me to be a part of your journey. I will do everything in my power to ensure the procedure is successful, and I wish you the best of luck with everything that comes after. When (not if) all goes well, I know that this child will be beyond blessed to join your family. With how much work and love and sweat and tears you have put in, how could they not be the luckiest child ever? I certainly feel luck to know they will be raised in love and hope and joy."  Learn More About Mckinley
Donor 45465 – Shaun Shaun is a full time Law Student at UNLV. She enjoys reading, jogging, hiking, and painting.  She describes herself as outgoing and intellectual. When asked what she'd like to say to the intended parents, Lauren replied: "I am willing to meet if you want to get to know me! :)"  Learn More About Shaun
Donor 44381 – Brittany  Brittany is a Information System Security Officer and graduate of the University of Maryland. She enjoys traveling, mountain biking, working out, hiking, reading, going to the movies, being with her husband and dogs (German Shepherd and Australian Shepherd). Brittany's message to intended parents is, "Hello intended parents! I could not be more thrilled that you are considering me for your egg donor. I am hopeful that you find the right person for your family that you think will reflect your values and morals the most even if it is not me. I am hopeful my donation brings joy to your life for many years to come. I truly do wish the best journey for you during this time as this should be something celebrated and supported." Learn More About Brittany
Donor 44796 – Toby Toby is a Doctoral Researcher working toward her PhD at the University of Arkansas. She describes herself as friendly, smart, and sensitive. Toby enjoys teaching cycle and spending time with her rescue dog, Ruth. She currently training for a marathon, and enjoys long runs with friends. She is also a sucker for a good museum or outdoor picnic.  Learn More About Toby!