We help intended parents with their search to find an egg donor. Our egg donor database is comprised hundreds of bright, young women looking to help families. Please reach out to us if you need assistance. To learn more about how we can help you with your search to find an egg donor, CLICK HERE.
Register to review our egg donor database.
Below you'll find our most recently added egg donors. If you haven't yet set up a profile for our new egg donor database, clicking through to any of the links below will prompt you to create a login if you haven't done so already. Once you're logged in, enter the donor number to search for donors featured below.  | View our egg donor database here.
Donor 35365 – Jammie Jammie is currently pursuing her masters in counseling and is a registered psychotherapist. She is described as adventurous, kind, loving, gentle and grounded. Jammie practices daily meditation but is usually the friend cracking jokes. This is her message to intended parents: "As I am writing up my profile I am finding a lot of compassion and appreciation for what you may be going through along you journey to have a child and I want to say thank you for considering me to be your donor in this journey … I have donated before and am knowledgeable, reliable, and dedicated once I am apart of the donation." Learn More About Jammie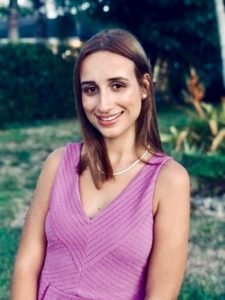 Donor 41047 – Amanda Amanda is a research assistant and a graduate of the University of Miami. She describes herself as humble but passionate and loves being around people. She can speak three languages and is currently learning more! Amanda also loves dancing and reading. When asked why she wants to be an egg donor, Amanda replied: "I hope that by donating this part of me, I can help a family that really wants a baby. I hope I can be supportive to the family in this process and help them achieve their goal." Learn More About Amanda
Donor 35226 – Brook  Brook is a very active mother who loves running, hiking, and anything that keeps her movies. She is a positive person with a tender heart and has a great sense of humor in all situations. Brook's message to intended parents is, "I wish the world for you. What a selfless thing to be a part of, as I know myself that being a parent is the greatest thing in the world and would only want  the same for you. Be kind and patient to yourself(s) and know that it WILL happen and you're never alone in this." Learn More About Brook
Donor 34438 – Danielle Danielle is a veterinarian technician whose talent is being able to make anyone laugh at almost anything. She describes herself as very bubble and outgoing. Danielle has a competitive edge and loves working out. When asked why she wants to be an egg donor, Danielle responded, "I am really just hoping I am able to bring joy and happiness into people's lives that are wanting to start a family. Give them a bigger purpose in life and always make them feel loved and happy no matter what and feeling completed." Learn More About Danielle!
Donor 41456 – Emily Emily is a proud mom who is an ultrasound technician at her own business. She has a bubbly personality and is able to find the bright side of every situation. Emily's message to intended parents is, "I am honored to help you in the process of becoming a parent." Learn More About Emily
Donor 33166 – Ingrid Ingrid is currently pursuing a degree in international business at Texas State University as well as her pilot's license. She loves dancing, painting, flying and traveling. Ingrid describes herself as an outgoing introvert with an ambitious sense of adventure. This is Ingrid's message to intended parents: "Bringing a child into the world in one of the most beautiful, fulfilling and important things one can do in this life. I am so excited for your journey and commitment, and to be a part of it." Learn More About Ingrid
Donor 39799 – Leah Leah is a graduate of Winona State University where she studied psychology and biology. She describes herself as kind, friendly, adventurous, thoughtful and resourceful. Leah loves playing tennis, reading books and walking her dog. Leah wants to tell parents that she is excited to be a small part in helping you start a family! Learn More About Leah
Donor 27109 – Kelsie Kelsie is a licensed practical nurse and claims that she can be reserved at first but is very social. She loves gardening and hiking and has a knack for home decorating. Leah loves her life as being a mom and a nurse and is very loving and caring. Leah had this to say when asked why she wants to be an egg donor, "I'm interested in being a donor to share the love and happiness that being a parent gives. Nothing is better than looking at your beautiful baby for the first time." Learn More About Kelsie
 Donor 41013 – Megan Megan is an entrepreneur with an easy-going, laid-back personality. She is a talented singer and musician currently studying at Berklee College of Music. Megan loves writing, singing, hiking, yoga and more! Megan lives a very balanced and healthy lifestyle and is always finding new adventures. Her last note to intended parents is: "Above all, give them a happy life. Every child deserves that, no matter what." Learn More About Megan