We help intended parents with their search to find an egg donor. Our egg donor database is comprised hundreds of bright, young women looking to help families. Please reach out to us if you need assistance. To learn more about how we can help you with your search to find an egg donor, CLICK HERE.
Register to review our egg donor database.
Below you'll find our most recently added egg donors. If you haven't yet set up a profile for our new egg donor database, clicking through to any of the links below will prompt you to create a login if you haven't done so already. Once you're logged in, enter the donor number to search for donors featured below.  | View our egg donor database here.
Donor 43219 – Adrina Adrina is easy going, curious, optimistic, adventurous, and spiritual. She's always up for making new friends, always striving to be happier and obtain clarity of the mind.  This is her message to intended parents: "it would be to have greater gratitude for my body and the female body in general. This all seems like a really uplifting experience for women to be able to help each other in these profound ways and for the men who cant procreate this process is a unity."  Learn More About Adrina
Donor 41152 – Diana Diana is a dental assistant and currently enrolled at Phoenix College. She describes herself as down to earth and loves to make personalized gifts for everyone she knows. Her happiness comes from others around her. When asked why she wants to be an egg donor, Diana replied: "I hope my eggs will be able to gift you with a beautiful, strong-willed​ baby girl or boy."  Learn More About Diana
Donor 42937- Megan  Megan is a Professional Photographer and graduate of the College of Charleston. She is outgoing, bubbly, carefree and friendly. Megan's message to intended parents is, "Thank you so much for considering me as your egg donor. I am a firm believer that life is the greatest gift of all and I want to share that with anyone who is willing to love their baby just the way I love mine. I became pregnant unexpectedly with our baby girl my last year of college. It has changed out life for the better in every way. We strive to be the best versions of ourselves possible for her. I want others to experience that unconditional love." Learn More About Megan
Donor 27255 – Sharmeen Sharmeen is an assistant teacher and currently enrolled at Kalamazoo College. She describes herself as social, a very loyal to friend/family member/partner, super understanding/empathetic, and pretty outgoing. When asked what she'd like to tell intended parents, Danielle responded, "I am sure that you are seeking egg donors for your own reasons, and I cannot understand the pressure, difficulty, and hopefully ultimate happiness you will find through this process. I know choosing someone can be an extremely difficult choice and I hope to be someone you can come to appreciate and believe will make a cool kid someday. I want you to know that I take this as a very serious and humbling process as I do not want kids of my own, so in a way, this is a gift for me too. Best of luck!." Learn More About Sharmeen!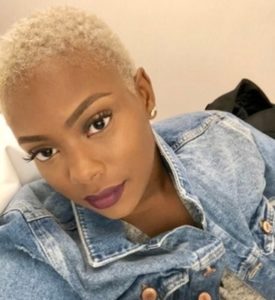 Donor 33796 – Siera Siera is an accountant with an Associates Degree in biology and a Bachelor's Degree in Physics. She is most proud of the birth of her daughter and hopes to give that gift to another family. Learn More About Siera
Donor 42736 – Kiarra Kiarra is a model and recent graduate from Laney College. She loves dancing, gymnastics, singing, and arts and crafts.  This is Kiarra's message to intended parents: "I am very happy you choose my egg. You are in for an amazing, wonderful, exciting, and fruitful life with this beautiful, funny, smart child. Please treat them with all the care in the world, stand your ground when they are wrong because they will always love you. Please have fun with them and enjoy life together. And please explore their talents understand they are a star and no matter what they will shine. Where ever they shine the brightest explore that talent invest your time/money in them." Learn More About Kiarra